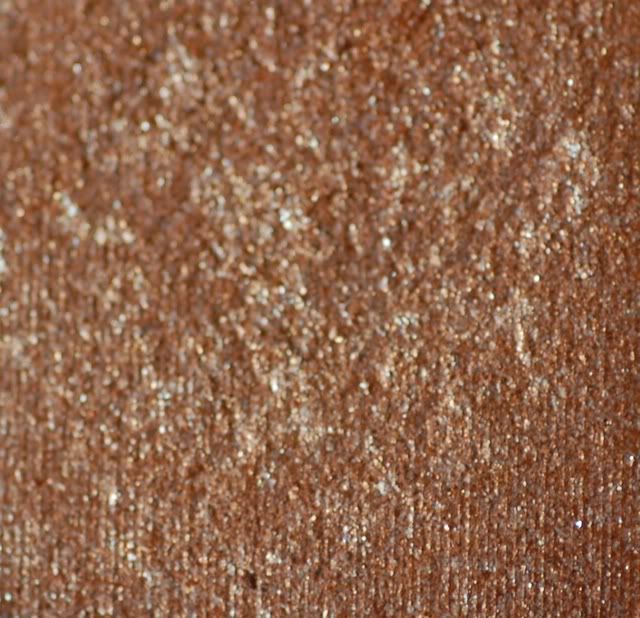 I am not really a make-up girl. Growing up as a dancer I was slathered in makeup from a very young age so I didn't ever have that pubescent urge to put on make-up during my off time because I had been doing it for shows for years already.
This can prove to be a little tricky for adult Sarah because I can't really get away with walking into work without a stitch of makeup on. People might think I was sick or something. My day to day makeup routine is very simple with very few bells and whistles.
When my friend Serina suggested I buy MAC eye shadow in the color called "Honey Lust" I was skeptical. I usually bought my eyeshadow at the local drugstore or Target. But I bought it anyway and tried it out the next day.
To my pleasant surprise the Honey Lust was the perfect addition to my make-up regimen. I love the way the flecks of gold are picked up in the light making me look all goddessy. It works great as a highlight to other eyeshadow or on it's own for a summery look.I appreciated the fact that I didn't have to reapply, because if I did I wouldn't have done it anyway. But most of all I love Honey Lust because it is the perfect color to go with any outfit; if I am feeling lazy I just whip on some of this eye shadow and I am ready to go!
As you can tell I recommend this eyeshadow!
You can get it
here
for $14.50