I hope that the ladies gift guide was helpful to some of you because now it is the men's turn for gifting suggestions. Again, all gifts are painfully close to $50 so that we can give a great gift without breaking the bank. (I am having some trouble with the formatting of photos, so sorry, click the link to see the full photo...sorry)
The first gift for the guys honors those brainiac boys in our life. So he can't throw a football 50 yards or maybe not even 10 yards. But he is a pro at helping the kids learn long division and can tally the total of the grocery list in his head so let's honor that!
This cute shirt is available
here
for $14.95
We all know the first rule about Fight Club is that we never speak of it, but I just have to share this soap with you. If you know a guy that is a fan of Fight Club he will definitely get a kick out of receiving his own piece of the movie.
You can get it
here
and purchase it for $4.50
If your guy loves to quench his thirst with some beer, soda, or heck, even juice he will love doing so in these pint glasses. You can pick out the perfect design for your guy. (My personal favorite is the mustache).
You can buy it
here
for $15.00
This gift is over $50, but it is the only one to do so. If you have a gamer in your household they have more likely than not been pining away for the release of Call of Duty, Modern Warfare 2. It the highly anticipated follow up to Call of Duty 4, Modern Warfare. If you know a guy with either an XBox 360 or Playstation 3, they are sure to enjoy finding this under the tree.
Price: $59.99 and can be found
here
.
If you are lucky enough to have a handy guy in your life he will LOVE the the Leatherman Skeletool. It is light weight so he can carry it with him at all times and the number of things that this baby can do is amazing. Check it out
here
(it is on sale for $56.00!)
If you know a man that takes pride in his grooming he will totally appreciate this shaving brush and soap kit. And as a plus, the nice wood handle and soap container will look charming on the bathroom counter. You can buy it
here
Many guys at one point in there life have a love affair with working out. This kettle bell makes it so that your guy can pump some iron from home. It may seem like a simple little thing but the kettle bell can really result in a really exhausting work out! It can be bought
here
Midas Touch Beer is has got the beer connoisseur's name written all over it. The recipe for this beer is that of the actual oldest known fermented drink! I have actually tried this beer and it has a nice fruity, robust, unique flavor. This definitely enhances the experience of drinking beer. I mean how cool is it to say that you have had beer that was also made thousands of years ago!?
It can be bought
here
for $14.71
It's no secret that Theodore Roosevelt was one of the toughest Presidents that ever was. In "The Rise of Theodore Roosevelt" it chronicles this bad ass President's rise to greatness. It's a history book that reads like a novel.
It can be purchased
here
for $14.36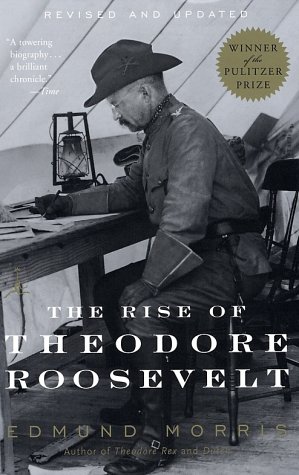 I might be a little biased on this next item on the list because my boyfriend has this aftershave. Every time he kisses me goodbye in the morning I get a great whiff of his aftershave and it starts my day off with a smile. It has a wonderful, non overbearing smell-I hate when guys have waaay to much aftershave on. And better yet, my boyfriend says it really works! A win win situation!
You can buy it
here
for $6.99